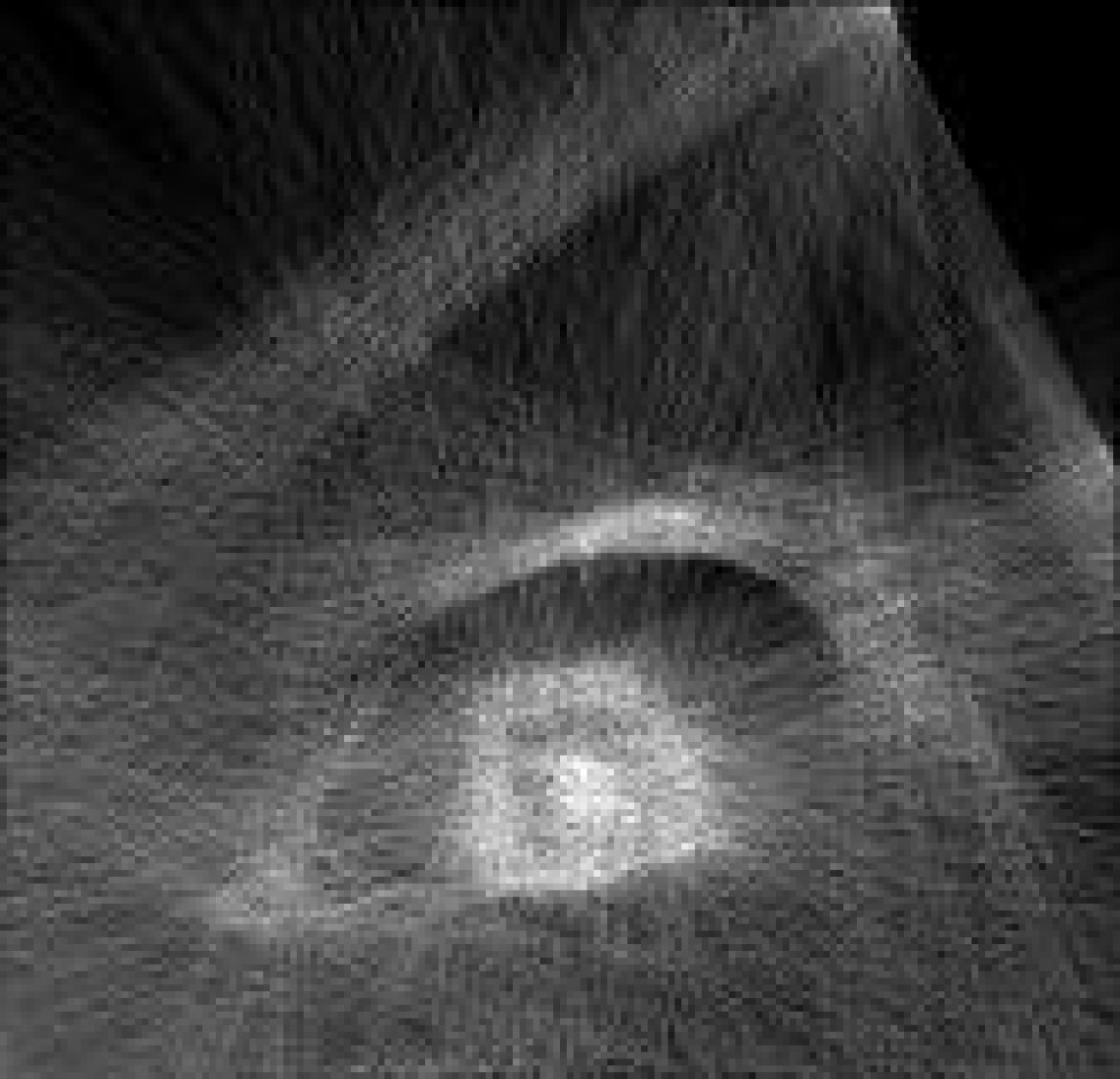 A recent post I saw here demonstrated   an artists technique of plotting lines across a page so that a series of lines pass through the entire page and together create a recognizable image. This post demonstrates a recreation of the technique using software.
Results are above (original, basic render, buildup render), and the references art image:
I initially wanted to perform an exhaustive search of possible lines in the image, or find existing lines using something like a Hough Transform or curvelets. However, the exhaustive search of possible lines at each iteration was slow and complicated, so I ended up just test a couple hundred lines from a random edge to random edge and greedily minimize the remaining energy in the image.
The first iteration simply made a line across the image with magnitude one. This results of a very rough image: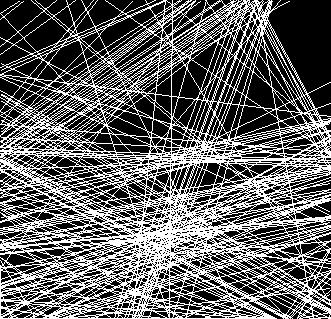 The next iteration allows the lines to build up, so lines can become darker and dark with each stroke. This results in a much nicer image while still requiring that each line fall across the entire image from edge to edge.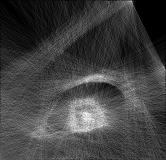 An interesting extension would be to choose a few colors and process a blue channel, as with the original author, rather than just processing grayscale.